Testimonials and Client case studies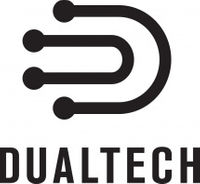 Cooperation with Scandi Bureau was the foundation on which our expansion on the French market was built upon. Professional and reliable, the team represents us and is our main contact to our customers in France.
Johan Holmström / Business Development Manager

Scandi Bureau efficiently accompanied us from start to finish in the process of recruiting a new Office Manager. Energetic and focused, the team perfectly understood our needs.
Saritta Duhamel / Customer Service & Human Resources Manager

It is thanks to Scandi Bureau's quality of service that we are considered the leader in our field in France.
Olivier Grall / Directeur Commercial Région

Scandi Bureau assists us in an excellent manner. We have continual phone support with a possibility to make conference calls.
Håkan Streimer / Directeur Export

With more than 8 years of collaboration, Scandi Bureau has become one of our trusted partners. The whole team has always managed our back office questions professionally and pro-actively.
Steve Colling / Managing Director

Charlotte and her enthusiastic team served us with a very high degree of professionalism and really lived up to their reputation.
Jacob Laurin / VP Nouveaux Marché

The team acts as a perfect intermediary between our clients in France and the parent company in Sweden.
Frédéric Guillaume / Country Manager France & Benelux

Our long-term cooperation with Scandi Bureau has permitted us to give an efficient and very appreciated customer service.
Eva Demichellis / Owner

Indical Bioscience is more than happy to recommend Scandi Bureau for a trustful and cost-efficient cooperation. We appreciate Scandi Bureau's pro-active support in setting up the payroll in compliance with the latest French regulations.
Manja Richter / Office Manager
Read our client case studies
What our previous client think of us

My colleagues and I have particularly appreciated Scandi Bureau's competence in handling administrative tasks.
Christopher Torrent / Web Developer

The staff at Scandi Bureau is skilled in many areas and has helped us gain a presence in France, which is an absolute must to achieve success.
Dennis Olsson / Export Director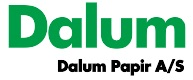 Scandi Bureau's team has been able to identify our needs by understanding our activity and its cross-cultural aspect.
Karin Nordberg Hoga / Marketing and Sales Director

The team is very competent and always available allowing us to focus our efforts on developing our sales in France.
Bodil Sonesson / Vice President Global Sales

I don't know what we would have done without Scandi Bureau. If I had to describe them in three words, I would say: efficiency, availability and professionalism.
Dominique Svennarp / Sales Manager

Charlotte and her team were able to pertinently analyse our needs and search with perseverance for appropriate candidates in a recruiting process.
Olivier Cibot / Managing Director France

Our long-term cooperation with Scandi Bureau has permitted us to give an efficient and very appreciated customer service.
John Eskilsson / Managing Director